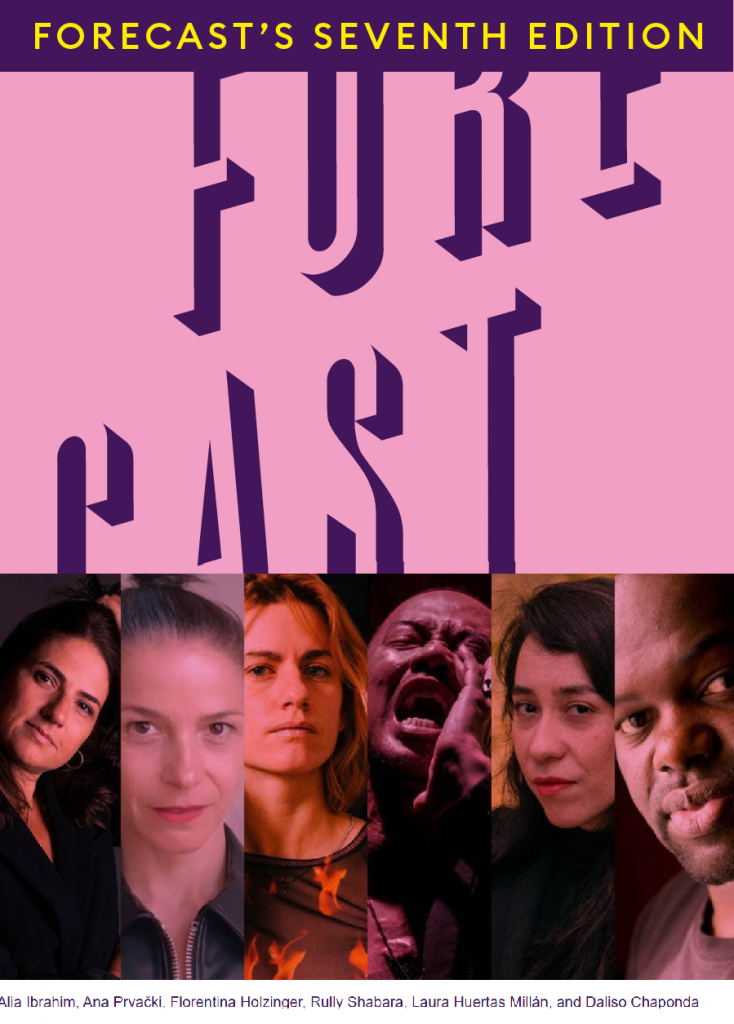 Artistic practitioners and cultural producers working in all creative fields, anywhere in the world, are encouraged to apply to Forecast's international mentorship program with projects that could benefit from the expertise of one of this edition's mentors and their unique approach to material and knowledge production.

Send your project proposal for the chance to work with one of the following mentors: investigative journalist Alia Ibrahim (LB), artist Ana Prvački (RS/RO), comedian Daliso Chaponda (MW), choreographer Florentina Holzinger (AT), artist and filmmaker Laura Huertas Millán (FR/CO), and vocalist Rully Shabara (ID).
The deadline for applications is February 27, at 11:59pm CET.

https://archive.newsletter2go.com/?n2g=k7822b4n-qcadwrv4-48y

Apply now!